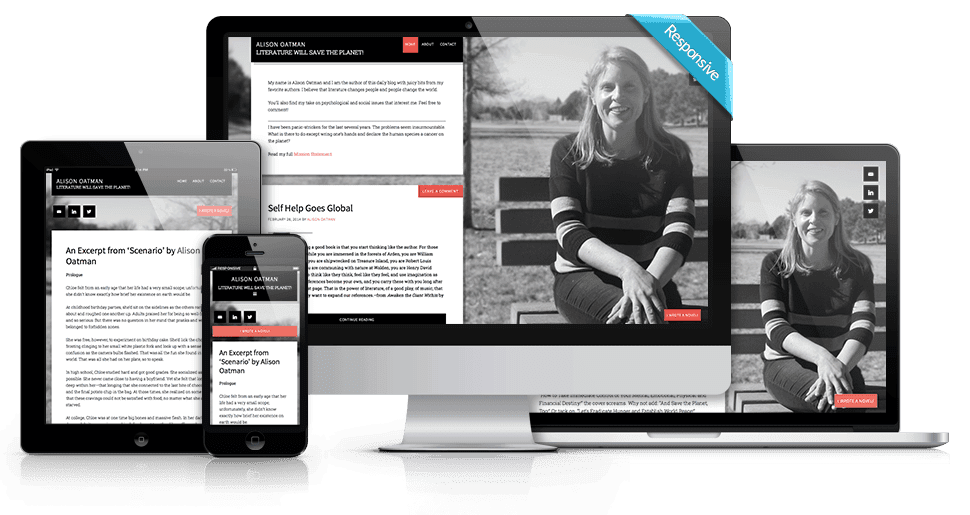 Who Is Alison Oatman?
Alison is an author and daily blogger that includes juicy bits from her favorite authors. She believe that literature changes people and people change the world and you can see it through her posts. You'll also find her take on psychological and social issues that interest her.
The Project
Alison needed a great website, but she was on a budget. She Google searched website development in Albuquerque and I popped up at the top of the list. Luckily for her, the Genesis Framework for WordPress and I love each other, and we found her the perfect theme to get her website up and running.
I took care of some custom development to add to the already beautiful theme design to make it her own. I also took the photograph of her at a nearby park. The chosen theme is The 411 Pro Theme.
Check out her blog at www.alisonoatman.com.