Latest Website Design & Development Projects
---
Graphic Design. Web Design & Development. Sleep.
Website Designer
I love creating unique, custom website designs for businesses of any size and for people with personal hobbies including shopping carts to sell your products or services.
WordPress Website Developer
I specialize in WordPress website development and building custom themes, as well as implementing e-commerce solutions and search engine optimization.
Graphic Designer
Need help designing those eyecatching marketing materials and the promotional collateral to get you and your business noticed? Let my design skills tackle this problem!
Logo Design / Identity Design / Branding
Your logo is not your brand, neither is your identity. Both are just a part of your overall brand. Whether you need a logo, identity, or brand, I can help make that happen.
---
From The Blog
The Move: Full-Time Freelancer
In January, I had an idea and ran with it, developing my business as a freelancer. In March of 2013, I became a full-time freelancer.
Mar 23, 2013 in the Personal Shinanigans category.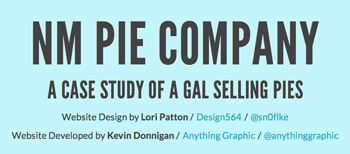 Presentation: Jigoshop and Pies
A presentation for the Albuquerque WordPress Meetup Group, talking about web design, development, WordPress, and eCommerce.
Mar 16, 2013 in the Web Development category.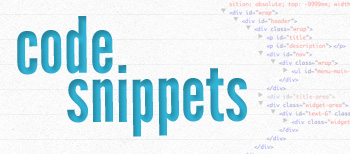 Sticky Navigation and Scrolling
A client of mine needed a solution for a really long page full of content with different sections. A sticky navigation animated scroll is my solution.
Mar 7, 2013 in the Code Snippets category.